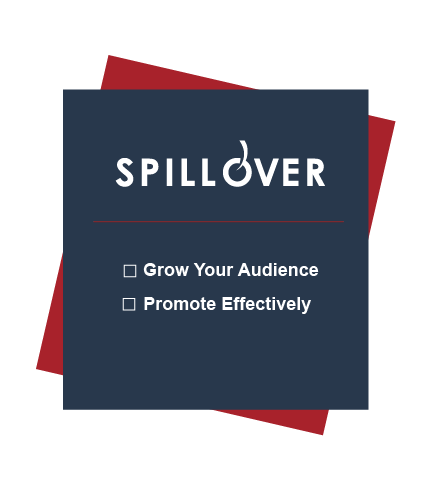 Welcome Ben E. Keith Customers
Introducing Spillover - Restaurant Digital Marketing Solutions
Spillover is proud to be a preferred partner of Ben E. Keith Company. Based in Austin, Texas since 2003, we offer industry leading internet marketing solutions for restaurants. Spillover is backed by an incredible team of marketers, software engineers, and developers focused on helping you grow your business.
When a Restaurant Needs Spillover
Keep customers engaged with an email sent every month to any subscribers who have not received any other emails.
I already have a team doing my marketing.
---
Spillover is a software that can allow your team a better system so you as the owner can have full visibility on a single sign on dashboard to review and monitor your teams activities.
My website doesn't work on a mobile phone.
---
All Spillover customer websites are mobile responsive, intuitively designed, and easy to navigate for customers.
I am not able to update my own website.
---
Spillover websites are easy to update, and also come with "White Glove Service" that can update your site for you, if you need any extra help.
I don't have time to create emails and marketing plans.
---
The Spillover Marketing Team works hard for to make sure you get your story out and that you stay connected to your customers all year.
I don't know if I'm getting any results.
---
Spillover experts show you how to read the analytics that comes with the Spillover ENGAGE Solution, and also produce montly statistics and insights to help improve the performance of your marketing activitites.
Managed Services
Let Spillover do the heavy lifting for your restaurant with our social media, reputation management, and internet marketing services.
Social Media
Engagement
---
We craft engaging posts on Facebook, Twitter, and Instagram on your behalf.

Our experts will help you leverage your existing customers to become free marketers on your behalf.



Reputation
Management
---
A dedicated social media manager will monitor your reviews on Facebook, Yelp, and Google.

Fun fact, 7 out of 10 consumers changed their opinion about a brand after the company replied to a negative review.

Positive Reviews – Answered automatically by your dedicated reputation manager personally addressing what was said and thanking the customer for the feedback.

Negative Reviews – Your reputation manager will craft the appropriate response to keep your customers coming back.
Internet
Marketing Management
---
Sent 7 days before a subscriber's anniversary, that defaults to a "free dessert" or can be adjusted tTargeted email marketing for customers to visit your restaurant.

Entice customers to return with special promo-tions and events.

Email marketing campaigns brand-tailored to your business.

Newsletters, Special Promotions (Gift cards, Discount Coupons, and Events), and/or a Holiday Greetings.

Statistics on emails, click rate, and engagement.

Expert guidance with montly meetings to discuss ideas and performance.
Testimonials
Ben E. Keith Customers that have trusted their restaurant digital marketing solutions to Spillover.
"Do you have customers who might be interested in a brand new website? If so, you can feel confident recommending Spillover. Our best HOST partner YET!"
---
Sue Straughan, Restaurant Specialist
Ben E. Keith Company – Gulf Coast Division
"I have had the opportunity to work with Spillover Marketing to develop several of my customer's websites and found them to be effective, efficient, responsive and professional. I highly recommend them to handle internet marketing for our BEK Restaurants! My customers have already seen an increase in revenue! Your team has done everything that you said you would do and more!"
---
Todd Richards, Sales
Ben E. Keith Company – Gulf Coast Division
"Wanted to take this opportunity to thank you for all the hard work you have put in to helping my team become more valuable to their customers. I have received some great feed back from customers that you have worked with helping them to improve their online presence. You offer solutions that all operators should be taking advantage of to increase their tickets and capture the business that drives by and passes them up. Every DSR should know how to get the conversation started to get their customers engaged and curious enough so they are begging for your team to come and assist them. Bringing solutions to customers is what the DSR of the future will look like."
---
Ronny Sallees
Ben E. Keith Company - DSF Division

Let us save you hours of headaches, while increasing your profit.
Happy Spillover Customers