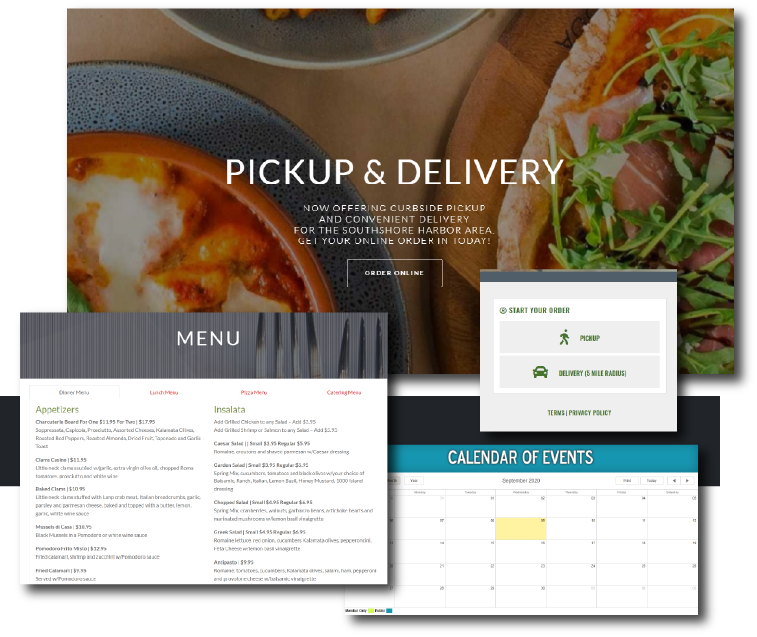 Make a great first impression.
Customers expect restaurants to have a digital presence and a website. A Spillover site ups the ante to include:
A professional website tailored to your brand
ENGAGE Management Dashboard

Easy-to-use Content Management
Thorough Website Analytics
Sales Lead Manager

Custom forms for sales leads and data capture
Site hosting, SSL certificate, accessibility
Search Engine Optimization
Mobile Responsive Design
eCommerce store for gift cards or merch
24/7 Spillover Customer Support
Powered Websites
Easily Update Your Site & Analyze Key Metrics
We make it easy to manage your website content through our ENGAGE Digital Marketing Suite. This comprehensive marketing platform allows users to make quick edits, manage sales leads or check site metrics, all in one place.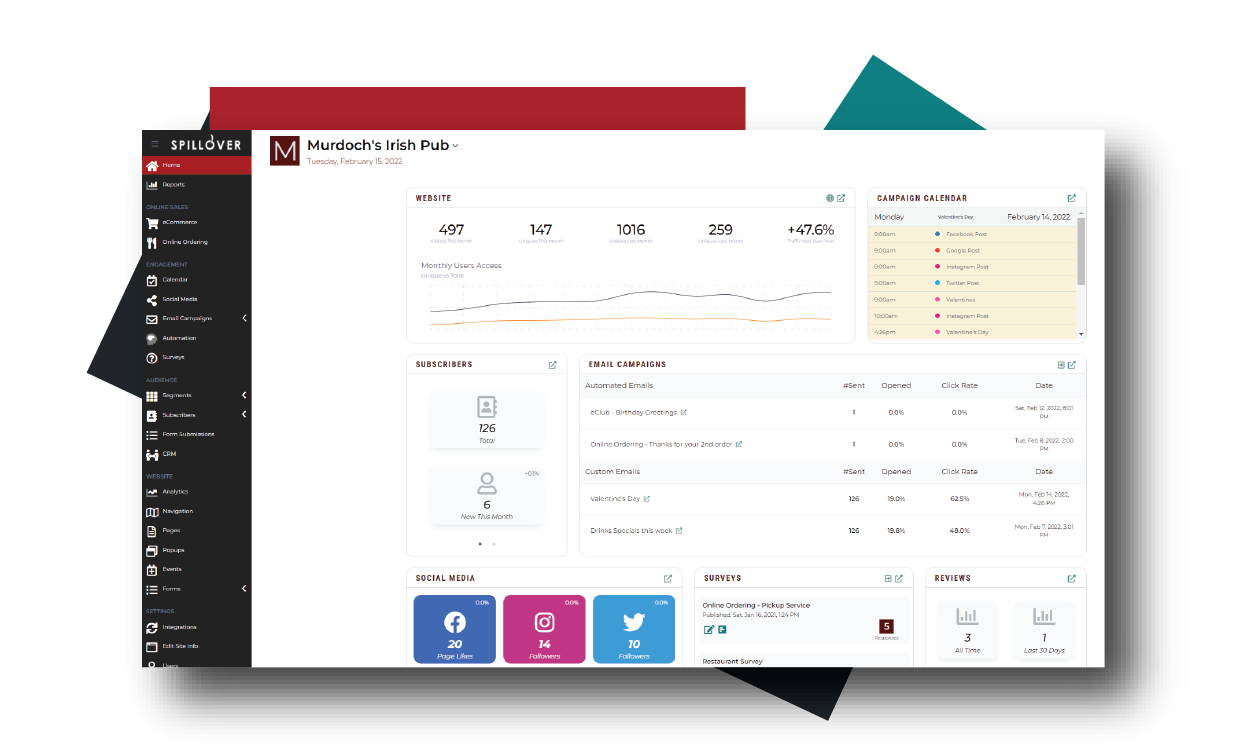 No More Complicated Wordpress Plug-ins to Manage
Let us save you hours of headaches, while increasing your profit.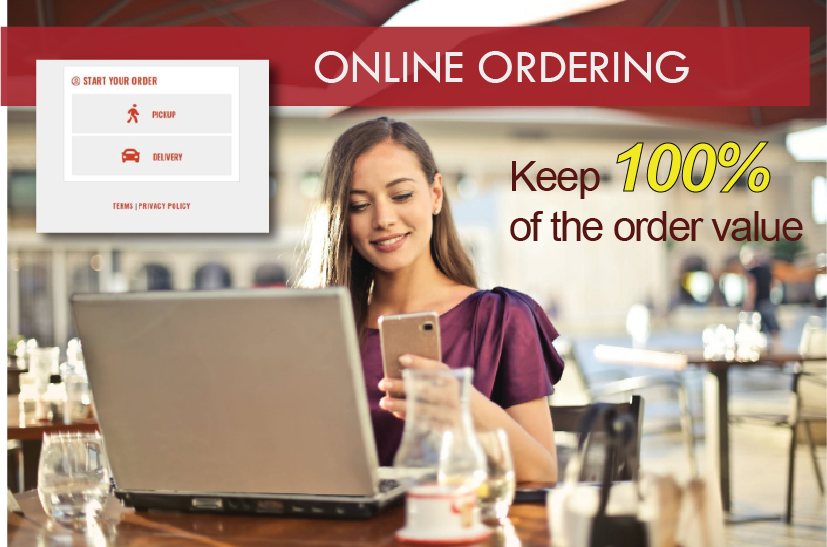 Stop splitting your profits with third party services! Offer convenient takeout or delivery right from your site with Spillover Online Ordering and keep the entire value of each order.
Easily edit and update menus
Unlimited orders
Flexible notification options (iPad App, Printer, Email, Text & more)
Grow your audience with integrated solutions
Enjoy 24/7 Spillover customer support
Happy Spillover Customers