SimpleERB Reservation Diary & Spillover Software Group Join Forces
New Partnership will see simpleERB distributed to US's largest restaurant groups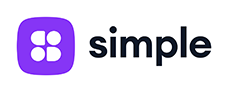 simpleERB, the online reservation diary, and Spillover Software Group, the restaurant marketing solutions software company, have announced their partnership to distribute simpleERB across the US restaurant marketplace.
This partnership will see simpleERB as the booking management system product of choice for Spillover clients across the US.
Based in Austin Texas, Spillover has been serving the hospitality sector since the 1990s and has invested heavily in building a robust and integrated technology platform that provides a complete marketing solution offering everything from customer segmentation and tracking tools to AI driven Picture generation for restaurant marketing content.
simpleERB fits perfectly into this marketing solution that has seen many Spillover clients post-covid move from taking walk-ins only, to accepting bookings in advance. simpleERB will let these restaurants easily manage those bookings, from setting up sittings and managing stay time to eliminating no shows.
Ronnie Somerville, Founder of simpleERB says: "Our goal has always been to simplify and enhance the restaurant reservation process, and this partnership will empower Spillover's clients to effortlessly manage their bookings, from walk-ins to advance reservations. We're thrilled to be working with Spillover and look forward to helping them and their customers thrive in the evolving restaurant landscape."
Ali Murdoch, CEO of Spillover says: "We're very excited to launch simpleERB to our client base and can see the many benefits it offers our customers, from streamlining their bookings to understanding more about their diners. All the products within our platform focus on the two core digital marketing principles of 'audience growth' and 'effective communication' and simpleERB sits perfectly within this framework."
ENDS
For media enquiries, please contact:
Ali Murdoch - amurdoch@spillover.com
Ronnie Somerville - ronnie.somerville@simpleERB.com
About simpleERB
Used in 40 countries, simpleERB has processed millions of online restaurant reservations. It offers restaurants a simple and powerful cloud reservation book, including deposits and credit card hold to prevent no-shows and late cancellations, waiting lists, automatic SMS and email reminders to customers, and marketing tools.
About Spillover Software Group
Spillover Software Group (Spillover) is a boutique software company that specializes in selling Internet Marketing solutions into the U.S. Independent Restaurant Marketplace. Offering a robust and integrated technology platform, Spillover provides a complete marketing solution all-in-one place and all accessible from one easy to use central dashboard. Customers can also use Spillover's full concierge marketing services including responding to customer reviews and creating full blown digital marketing campaigns.